Thanks for stopping by our site!
Roxxie, my 2018 Jeep Wrangler JLU Sport, is such a fun part of our lives! Here you can find details on my build, reviews and videos of past adventures, and a schedule of upcoming ones! We even have some merchandise now too – t-shirts, tank tops, hats and stickers! I love the Jeep community and am so thankful for all of the friends and partners we've made though Roxxie. Thanks for checking us out!
ROXXIE's BUILD Click here!!!!
Where are we going next?
The countdown is on…
We're headed to SEMA 2021 (Las Vegas, NV)
2022 King Of The Hammers (Johnson Valley, CA)
Our Fav's
Click here to find a linked selection of truly great product vendors, pheonominal places, and amazing people.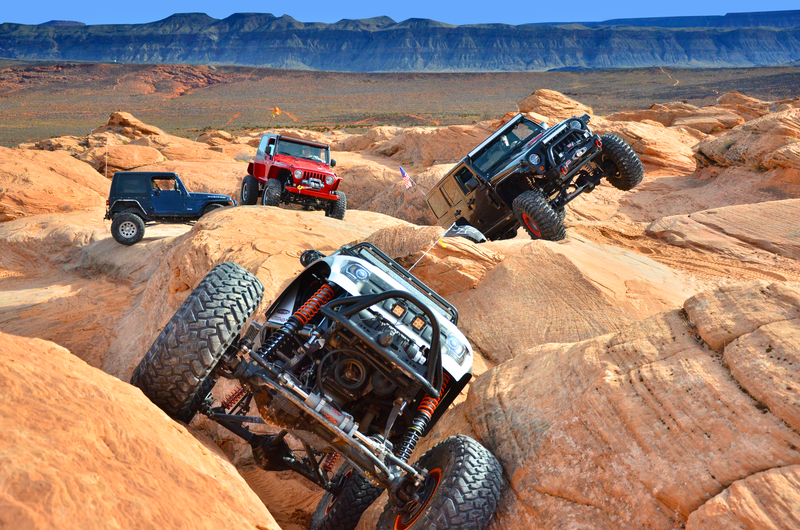 January 13, 2022
- January 15, 2022
We invite you to join us for the Winter 4×4 Jamboree held in Hurricane, Utah, (2 hours from Las Vegas) January 14-16, 2022. This spectacular event features world-class rock crawling

February 6, 2022
@ 8:00 am
- February 13, 2022
@ 5:00 pm
by Ultra4 Racing
The annual King of the Hammers Presented by Nitto Tires will be the largest to date with an expanded Vendor show, and additional entertainment. The event will take place during
We have had the privilege of trailing in Moab twice in 2020, but this was our first Easter Jeep Safari! I am a huge Jeep enthusiast and very active in our local Jeep community and the virtual IG community as well. What was so special about our EJS visit was connecting...